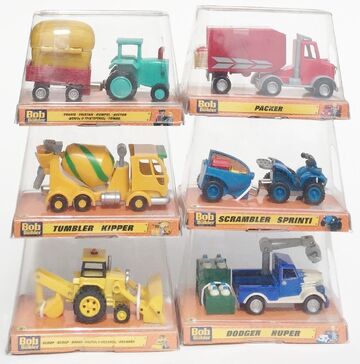 Take Along was a multi-franchise die-cast toyline made by Learning Curve, whose scope included Bob the Builder vehicles and play sets. It is also known for having included similar toylines based on "Thomas & Friends", "Dora the Explorer" and "SpongeBob SquarePants".
The models in this range used magnets to allow them to haul trailers and pick up loads.
Trivia
For an unknown reason, the take along Gripper is very, very rare
Travis' model has no painted grille.
Gallery