These are minor human characters in the series who only appear once or only have very little information known about them.
Mr. Steven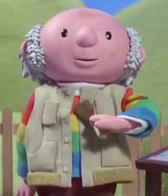 An archaeologist who appeared in
Racing Muck
(
Season 8
).
Tony the Hairdresser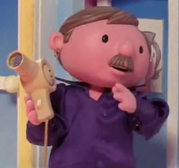 A hairdresser who only appeared in
Wendy's Big Night Out
(
Season 8
).
Katie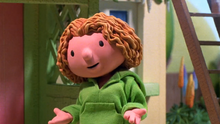 Mr. Costello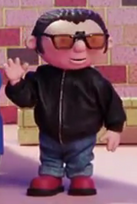 A drive-in movie manager who only appeared in
Trix and the Bug
(
Season 9
).

Mr. Adams
An architect who only appeared in Bob's Big Plan (Season 10). He is voiced by Rupert Degas in both dubs (UK and US). and He is voiced by Antti Pääkkönen in the Finnish dub.
Max
Sandy Beach
Mr. Battersby
Mr. Carruthers
An inspector who only appeared in An Inspector Calls (Season 16).
Dickie Oliver
Dickie Oliver is a character introduced in Ready, Steady, Build!.
Carly