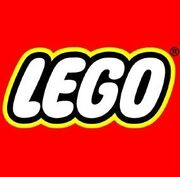 LEGO is a brand of plastic construction toys that are manufactured by The LEGO Group, a privately held company based in Billund, Denmark.
In 2001, the company introduced a Bob the Builder theme for the DUPLO system. This theme ran for eight years, thus making it one of the longest running DUPLO subthemes. Many sets were based around the Can-do Crew, but some simply included DUPLO figures of Bob, Wendy and Spud. The theme was mostly based on the original series and Project: Build It.
Sets
2001
Bob's Workshop
Scoop on the Road
Bob, Lofty and the Mice
Bob and Muck Repair the Barn
Bob's Big Building Box
Muck and Scoop
Bob the Builder Set
2002
2003
Bob's Busy Day
Wendy in the Office
Spud and Bird
2005
Dizzy's Bridge Set
Benny's Dig Set
Muck's Recycling Set
Roley's Road Set
Travis and the Mobile Caravan
Scoop and Lofty at the Building Yard
2006
2007
2009
Bob's Workshop
Scoop at Bobland Bay
Muck Can Do It
Lofty and Dizzy Hard At Work
Trivia
Bob's original figure incorrectly had a yellow shirt and had a darker head than his appearance in the show. Both errors were fixed in the Project: Build It sets, when the figures were updated to the new DUPLO format.
Spud's head is flesh toned and his eyes are different from Bob's and Wendy's.
Rather than holding onto the sides of the vehicles, the figures are supposed to fit inside them.
Scoop's model's cab supports and eye casings are yellow, when the former should be black and the latter silver.
Roley's model was released in two different shades of green.
Lofty's model has a rotating mouth.
Scoop, Muck, Roley, Travis and Sumsy's models all share the same cab design.
Muck's model is all one shade of red, when his/her dumper and blade are slightly lighter in the show.
Scrambler's model features working suspension.
Travis' model is mostly a repaint of Scoop's with a different front piece, and he is missing his exhaust pipe.
Benny's model is dark red (same as Sumsy), when he should be magenta.
Gallery
Ad blocker interference detected!
Wikia is a free-to-use site that makes money from advertising. We have a modified experience for viewers using ad blockers

Wikia is not accessible if you've made further modifications. Remove the custom ad blocker rule(s) and the page will load as expected.