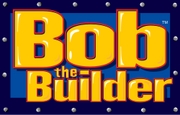 The
Original Series
of
Bob the Builder
ran between
1998
-
2004
in the United Kingdom and between 2001-early 2005 in the United States. The series was based on characters created by
Keith Chapman
, and was animated by
HOT Animation
using physical, stop-motion models. This show was the most popular out of all the later incarnations.
About
In the original series, Bob appears as a building contractor specializing in masonry in a stop motion animated program with his colleague Wendy, various neighbors and friends, and their crew of anthropomorphize work-vehicles. All episodes were produced by HiT Entertainment.
Impact
Bob the Builder was nominated in the BAFTA "Preschool animation" category from 1999 to 2009, and won the "Children's Animation" category in 2003 for the special episode "A Christmas to Remember". Of the show's success, Sarah Ball said:
"I think diggers and dumpers fascinate kids in the same way that they are drawn to dinosaurs. They both have a timeless appeal. The technique of stop motion is very tangible - the characters look like you can just pick them up and play with them. It's a safe, lovely, bright, colourful world, which is very appealing. Curtis Jobling did a fantastic job designing the show - it's very simple and stylized but has such charm."
— Interview with Sarah Ball, Gurgle.com
Series Overview
Se
Ep
Originally aired
First aired
Last aired
1
13
November 28, 1998
February 21, 1999
2
13
June 4, 1999
August, 27, 1999
3
13
December 24, 1999
April 1, 2000
4
13
September 12, 2000
December 5, 2000
5
13
January 6, 2001
March 31, 2001
6
13
October 6, 2001
December 29, 2001
7
13
January 21, 2002
April 15, 2002
8
13
September 17, 2002
December 10, 2002
9
13
February 4, 2003
May 9, 2003
NOTE: For US dates see here
Other Languages
Bwb'albina' (Arabic)
Usta Bob (Azerbaijani)
Bob o Construtor (Brazilian Portuguese)
Bob y sus amigos (Castilian Spanish)
Bob el Manetes (Catalan)
Graditelji Bob (Croatian)
Borek stavitel (Czech)
Byggemand Bob (Danish)
Bob de Bouwer (Dutch)
Bob o Construtor (European Portuguese)
Puuha-Pete (Finnish)
Bob le Bricoleur (French)
Bob der Baumeister (German)
Bob o Mastoras (Greek)
Boba Bandai (Hebrew)
Bob da Bildar (Hindi)
Bob a mester (Hungarian)
Bubbi Byggir (Icelandic)
Bob L'aggiustattuto (Italian)
Boreta Bobu (Japanese)
Bob el Constructor (Latin Spanish)
Bob the Builder (Malaysian)
Byggmester Bob (Norwegian)
Bob Budowniczy (Polish)
Bob Constructorul (Romanian)
Bob Stroitel (Russian)
Calum Clachair (Scottish Gaelic)
Majstor Bob (Serbian)
Bob Staviteľ (Slovak)
Mojster Miha (Slovenian)
Byggare Bob (Swedish)
Bob de Boumaa (Swiss German)
Bob Usta (Turkish)
Bob y Bildar (Welsh)
Trivia
Seasons 1-4 are available in complete series DVDs. Seasons 5 - 9 are still uncompleted.
This series is the only series to have the original music soundtrack before Project: Build It features new musics beginning with Bob's Big Plan in Series 10 - 16.
Seasons 1-7 premiered on Nick Jr. in the US between 2001-03 while Seasons 8-9 premiered on PBS in early 2005. It is unknown why they didn't premier on Nick Jr. in 2004.
Canada aired both dubs of the show. The US dub was shown on Treehouse TV and the UK dub was shown on Canada's BBC Kids.
It is possible there was no season in 2004 due to the switch of production to Project Build It.
Unlike the UK, most of the voices from the US dub changed throughout Project Build It and Ready Steady Build, with Bob, Dizzy, Roley, Lofty, Spud, Mr. Bentley, Farmer Pickles, Scoop, and other characters getting new voice-actors and actresses (with the exception of Wendy) after the end of main series from the original show ended and the Snowed Under movie leading up to the Project: Build It with the introduction of Scrambler. It is unknown why most of the original voices from the US dub either got replaced or why they left.
Seasons 3-9 are the only seasons to be fully released on home media in North America. Seasons 1-2 are either incomplete on home media or their home releases for the missing episodes are still currently unknown.
Gallery